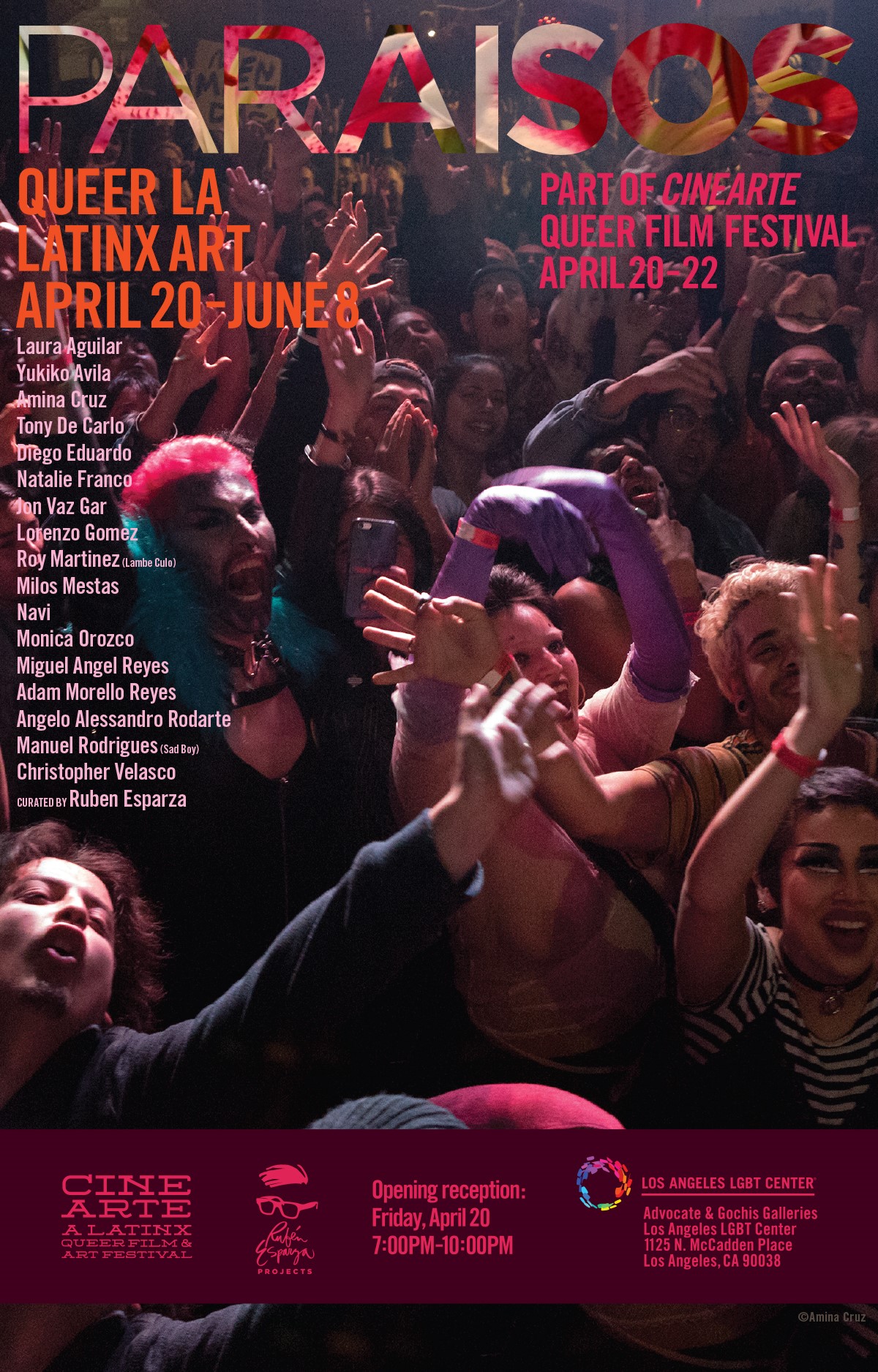 Artists
Laura Aguilar is an American photographer. Her work focuses on the experiences of often marginalized people such as Queer, People of Color, and the obese, as well as the perception of her own body. Her work continues her efforts to challenge societal assumptions about beauty, offering an alternative to the often artificial depictions of women generated by advertising and media. wikipedia.org/wiki/Laura_Aguilar
Yukiko Avila is a Los Angeles-based urban photographer who who believes that photography is a way of sharing life with people. It's a language that everyone understands. Her passion is to capture photographs that provoke thought and inspire change by erasing the borders that limit us as a society. @photoslavesforlife
Amina Cruz was born and raised in Los Angeles, CA and Tampa, FL. She hitchhiked around the country before deciding to move to New York City, where she earned her BFA in Photography from Parsons School of Design. Her interests are based in queer culture, film/analog photography, and exploring the space between transformation and identity. Her current work explores the newly forming culture of brown queer punks, on the east side of Los Angeles. Amina is a mentor and teaching artist at Las Fotos Project. She has been an active panelist at MOLA and La Plaza de Cultura y Artes. Her work has appeared in multiple television shows and features. https://www.aminacruz.com
Tony De Carlo was a self-taught artist who learned to draw and paint by keeping a visual journal every day starting in childhood. As an adult he switched to painting on canvas and wood, but he still approached his paintings like pages from a diary. Some of his work mixes religious iconography with gay subjects, blending homoeroticism and spirituality. His vivid, sensuous paintings are bursting with color and often convey a delightful sense of fun, but also human struggles. Tony passed away in 2014. PARAISOS exhibition is dedicated to his memory.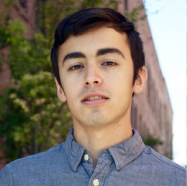 Diego Eduardo was raised against the lush backdrop of Maui, currently residing in Los Angeles. Art has been an ever-present outlet and impulse since childhood. Endlessly inspired by the 1960s, the cosmos, the natural world, and mythology, these themes often find their way into his work. Through his travels, Diego is charged and inspired to pursue an artful-life he always envisioned. diegoeduardo.com
Natalie Marie Franco is an award-winning fine art photographer, master educator and fine artist based in Los Angeles, California. The repertoire of Natalie's works, inherently guided by her Mexican-American heritage, expands into capturing visual narratives inspired by dreams. She is a returning guest lecturer at USC's Annenberg School for Communication and Journalism. This year, Mayor Garcetti commended Natalie for her long dedication and solid commitment in bringing Arts Education to the inner-city districts of Los Angeles
Jon Vaz Gar is an installation and visual artist. His medium; the body and the space around it. He works across the spectrum of "the male standard" and "the male standard of the time" through visual reincarnations in an on-going series of photographic self-portraits entitled #minibeefcake. His works push, pull and blur the line of "the male standard" representation in the social media-inclined zeitgeist. Born and raised, LA Native - Jon Vaz Gar is a first generation Mexican-American homosexual male living and creating magic in LA. @jonvazgar
Lorenzo Gomez is an LA-based photographer. His work consists of capturing other-worldly, sensually loaded imagery.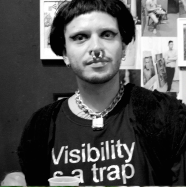 Roy Martinez aka Lambe Culo is a Xicanx, gender non-conforming, queer, marica, and visual artist. Originally from Chicago and Tejas with roots in Zacatecas, Mexico. Lambe Culo is now in Los Angeles finishing their MFA at Cal Arts. Their images on Instagram are often sexually provocative, challenging respectability politics at all turns. instagram.com/lambe_culo   lambeculo.com
Miloš Mestas is based in Los Angeles. His photographic interest rests in documenting the seemingly mundane and everyday, and capturing the vulnerable details that define our lesser-broadcast identities. Since 2008, he has produced live engagements for artists including Isabella Rossellini, Lila Downs, Jane Birkin, Aaron Neville, Carla Bruni, John Waters, Tinariwen, Seu Jorge, Ballet Folklórico de Mexico de Amalia Hernández, Buika, Paco Peña, Asaf Avidan, Izthak Perlman, Matisyahu, Angélique Kidjo, and over 100 others. He is the chief curator for the upcoming Queer Biennial in Los Angeles for which he is bringing works from established artists ranging from John Waters to Andy Warhol as well as emerging artists from around the world, including a special focus on artists from Mexico City and Tel Aviv. He is a graduate of Parsons School of Design (BBA, Design Management) and Université Paris-Sorbonne (Management de projets internationaux). @milosmestas
Navi is a passionate observer and native Angeleno committed to documenting authenticity relative to queerness with special emphasis on nightlife and fellow queer artists of color in Los Angeles.
Monica Orozco is a Los Angeles-based photographer whose practice mediates a visual discovery of self in the lives of others through the lens of the contemporary moment. With high fashion flair and psychological nuance, Monica transforms into her alter ego, deMonica, presenting the viewer with cleverly crafted compositions that blur the boundaries of performance and visual art. More of her work can be seen here: www.demonicaphoto.com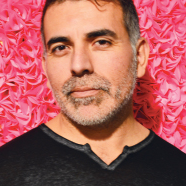 Miguel Angel Reyes is a Los Angeles based artist. Painter, muralist, printmaker and Illustrator. Miguel incorporates expressionist brushwork and a saturated palette in celebration of the classic Latin tradition. Miguel's accomplishments as a photographer informs the way he creates paintings and prints. When not working from life, Miguel begins by shooting his own photographs on the street, clubs, in studio and elsewhere. Whether working from life or photos, his pieces always create an intimate connection between subject and viewer. facebook.com/miguel.reyesillustrator
Adam Morello Reyes is an SFV native trans masculine non-binary artist and illustrator who is a community organizer and facilitator. Studied Fashion Marketing at FIDM. They had a fond vision as a young child of becoming a comic book illustrator one day while facing the trials of navigating their gender identity and growing up in a Mexican-Argentinian household. Reyes started out doing commissions on their Instagram of mini portraits of their friends for exposure. "Protect your trans femmes" and "Undocutrans" pieces are insight of the positive influence that Reyes has reflected on as an organizer in the Trans community. They currently reside in East Los Angeles
Angelo Alessandro Rodarte, Legendary, produces work that ranges from immaculate self representation, opulent fine paintings, transcendent performance, multi-dimension mixed media works, elevated immersive installation, Mexican culinary excellence, showgirl, and beyond.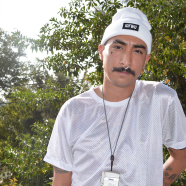 Manuel Rodrigues aka Sad Boy is a Los Angeles based artist and DJ, hailing from Oakland and now settled in Los Angeles. His photography documents his everyday life and that of the QPOC/LATINX communities and familia; with work ranging from caught intimate moments, nightlife to street photography. His love for life and music informs his work. He takes pride in knowing that he is documenting special moments of these often-not-seen rambunctious underground world(s).
Christopher Anthony Velasco is a part-time instructor of photography at California State Summer School of the Arts in Valencia, CA. He is a MFA candidate in the Fine Arts Department at UC Santa Barbara. He received his BFA from California Institute of the Arts and also has studied at Art Center College of Design and East Los Angeles College. He is a mixed-media artist who utilizes self-portraiture, performance, and the documentation of the urban landscape, the obscure and gay identity. @caver83
Curator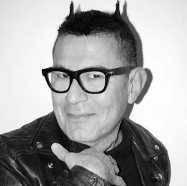 Ruben Esparza is an artist and independent curator based in Los Angeles. Esparza's practice spans painting, drawings and digital work, mixing it with elements of Conceptualism, ethnicity and Queer Culture. His curatorial work focuses on under-represented artists primarily in the queer and ethnic communities. His work is included as part of the permanent collections of the Los Angeles County Museum of Art, Museum of Contemporary Art San Diego, the Santa Barbara Museum, National Museum of Mexican Art, Chicago, Illinois, among others. He has created events and curated exhibitions across the United States, Latin America and Europe. Ruben is the founder and Lead Curator of the Queer Biennial anchored in Los Angeles, with satellites in New York, Mexico, Miami, Paris, and Zürich. www.queerbiennial.com / www.rubenesparza.com