Call for Film Submissions:
The Los Angeles LGBT Center is proud to announce
CineArte 2019: A LatinX Queer Festival
The 2019 program includes documentaries, U.S. and international shorts, feature-length films, and art installations. CineArte is dedicated to showcasing the stories of LGBTQ two-spirited, [email protected], [email protected], [email protected], Indigenous identities through film and videos.
Festival Dates August 2-3, 2019
Location: Los Angeles LGBT Center's The Village at Ed Gould Plaza
1125 N McCadden Place, Los Angeles, CA 90038
Submission Guidelines
Looking for films by and for LGBTQ two-spirited, [email protected], [email protected], [email protected] identities.
SUBMISSION DEADLINES
Submission opens: April 10, 2019
Deadline: May 10, 2019
ELIGIBILITY REQUIREMENTS
-Feature films must be completed by May 10, 2019. Running length should be more than 65 minutes. Films that have screened in Los Angeles more than once are ineligible.
-Feature films that have had commercial theatrical, television or internet play in the U.S. are ineligible.
-Short films (less than 16 minutes)
-Music videos (less than 10 minutes)
-High School shorts* (less than 15 minutes)
-Alternative Online Content or Web Series (less than 16 minutes)
All films in a language other than English must be subtitled in English for Festival consideration and presentation.
*High School shorts must be works shot, directed and produced by high school students.
Film Submission Categories
Domestic and International Feature
Domestic and International Documentary
Domestic and International Short
Music Video
Online Content and Web Series
Film submission online links should be sent to This email address is being protected from spambots. You need JavaScript enabled to view it.
---
---
2018 Program

Saturday, April 21
'Honoring Our Own' Shorts Program
2:30 pm - 3:40pm
Q&A w/filmmakers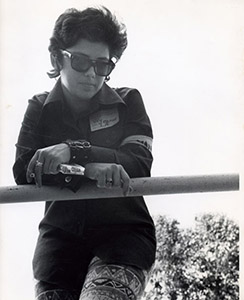 JEANNE CORDOVA: BUTCHES, LIES & FEMINISM, 38 min
Director: Gregorio Davila
Producer: Mario J. Novoa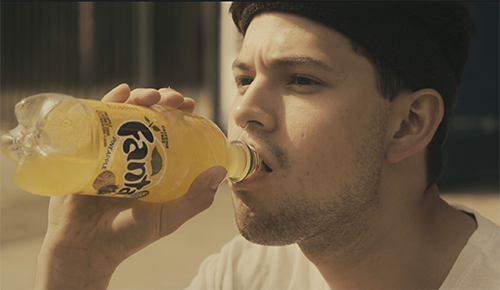 Ode to Abuela. USA, 10 min.
Director: Henry Alberto
"Ode to Abuela" follows the journey of Angel, a young man trekking across landscapes to scatter his grandmother's ashes. Angel is determined to both celebrate and grieve the passing of his beloved "Abuela" at once.
Honoring the Late Juan Gabriel. USA, 4 min.
Director: Yezmin Villareal
Mini-doc about Juan Gabriel impersonators.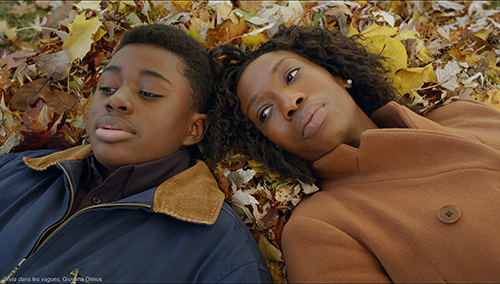 Silvia in the Waves (2018), 13 min.
Directed by Giovana Olmos
The course of mourning carries Silvia, a 40 year old trans woman, and her family through the waves of memory and rebirth, death and survival.
Anonymous, 6 min.
Director: Diana Torres
An experimental animation about the cycles of violence in Colombia and how specifically women's bodies become spoils of war.
'Latinx en Accion!' Shorts Program
4:00 pm - 5:30 pm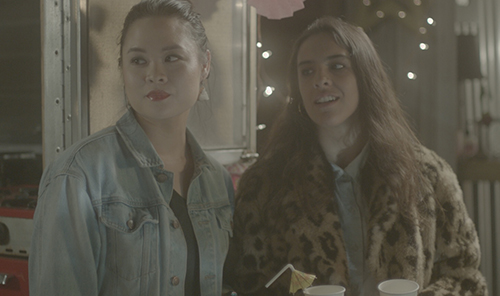 Bad Conchas, 17 min.
Directors: Cole Santiago and Nance Messineo
A queer dyke living in Echo Park hustles to make ends meet while hooking up with as many girls as possible.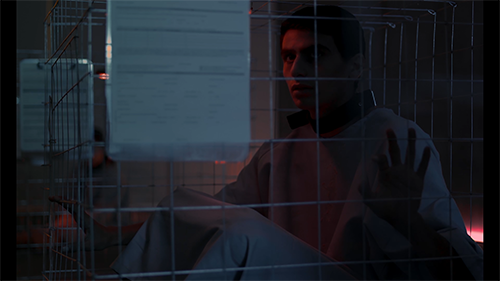 Reset. Mexico, 20 min.
Director: Rodrigo Martín Jaffe
The younger brother from a family will have to find a way to return his older sibling's personality that was taken from him by Reset's treatment, hired by his mother.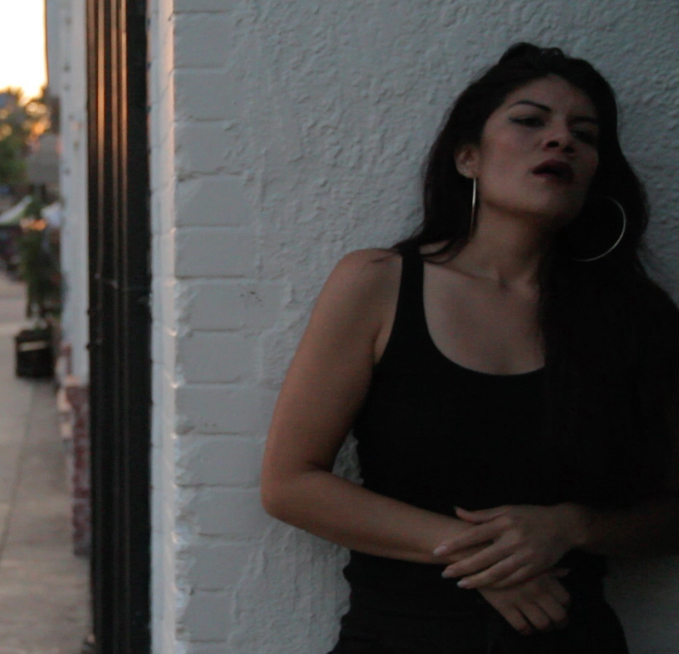 MATRIARCHY. USA, 10 min.
Directors: Rosa Navarette and Patricia Zamorano
A young Chicana in Boyle Heights faces her inner demons to become the new matriarch of her family. Spoken word weaves this world together. Present, future, and past collide as this experimental visual poem unfolds, showing Patie transform in to a hero in her own story.
Quedate Callado, 1 min.
Director: Edwin Alexis Gomez
Two friends with a secret find an honest moment on the beach at sunset.
Familia (2018), 17 min.
Directors: Kase Pena and Marlene Forte
A transwoman navigates life despite having a pesky neighborhood teenage boy in love with her, an insincere married lover, and a family that demands financial support.
Juan Gabriel Is Dead. US Premier, 15 min.
Director: Tavo Ruiz
On the day famous Mexican singer Juan Gabriel dies, best friends Beto and Daniel will redefine their friendship. Daniel imagines how his day would be if he were a girl. Maybe this way his feelings toward Beto would be seen as normal.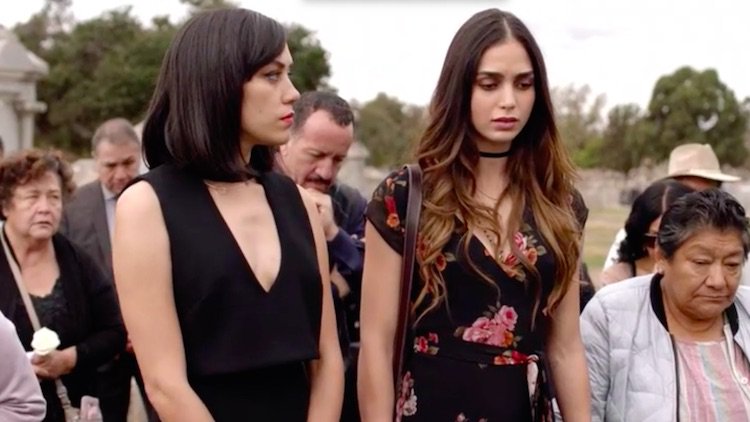 VIDA
2 Episodes
7:30 pm - 8:30 pm (Q&A following screening)
---
Sunday, April 22
'Sacred Journeys' Shorts Program
2:15 pm - 3:30 pm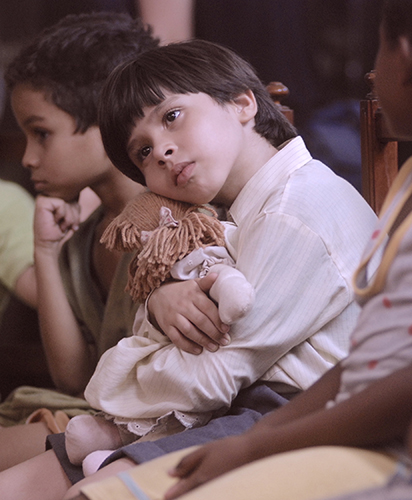 SHALA. Brazil, 11 min.
Directed by João Inácio
Shala is a story about Pedro, a young boy living in an orphanage in Amazon who has a hard time being adopted because of several prejudices, which include the cruel indifference of adoptive parents towards children in his age group. The boy creates situations to draw the attention of adoptive parents, while at the same time creating an imaginary friendship with his only toy, a doll named "Shala".
Mariposa. USA | OAKLAND, 17 min.
Documentary
Directed by Candy Guinea
A couple confronts the physical and emotional challenges of trying to get pregnant all while being queer.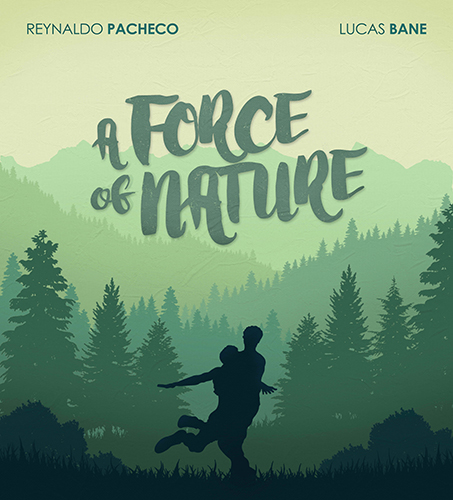 A Force of Nature (2017) USA | Los Angeles, 9 min.
Directed by David Rodriguez
A broken-hearted young man overcome with grief over the ending of his relationship goes on a healing journey of self-discovery to the Sequoia National Forest and finds himself haunted by the memories of his first love through an interpretive dance sequence, ultimately learning forgiveness and self acceptance.
Silvia in the Waves (2018), 13 min.
Directed by Giovana Olmos
The course of mourning carries Silvia, a 40 year old trans woman, and her family through the waves of memory and rebirth, death and survival.
Undocumented Tales Episode 5. USA, 15 min.
Directed by Armando Ibanez
Fer feels jealous of Simon's mother. Fer siente celos de la madre de simon.
Amigas with Benefits. USA, 11 min.
Directed by Adelina Anthony
Amigas with Benefits is a short dramedy about an elderly bride-to-be, Lupita. She is finally living her truth and is on the verge of marrying her love, Ramona. But on their special day, an uninvited guest rudely disrupts the ceremony. It takes moral courage and a far-fetched plan for the couple to find a way back to their freedom to be happy.