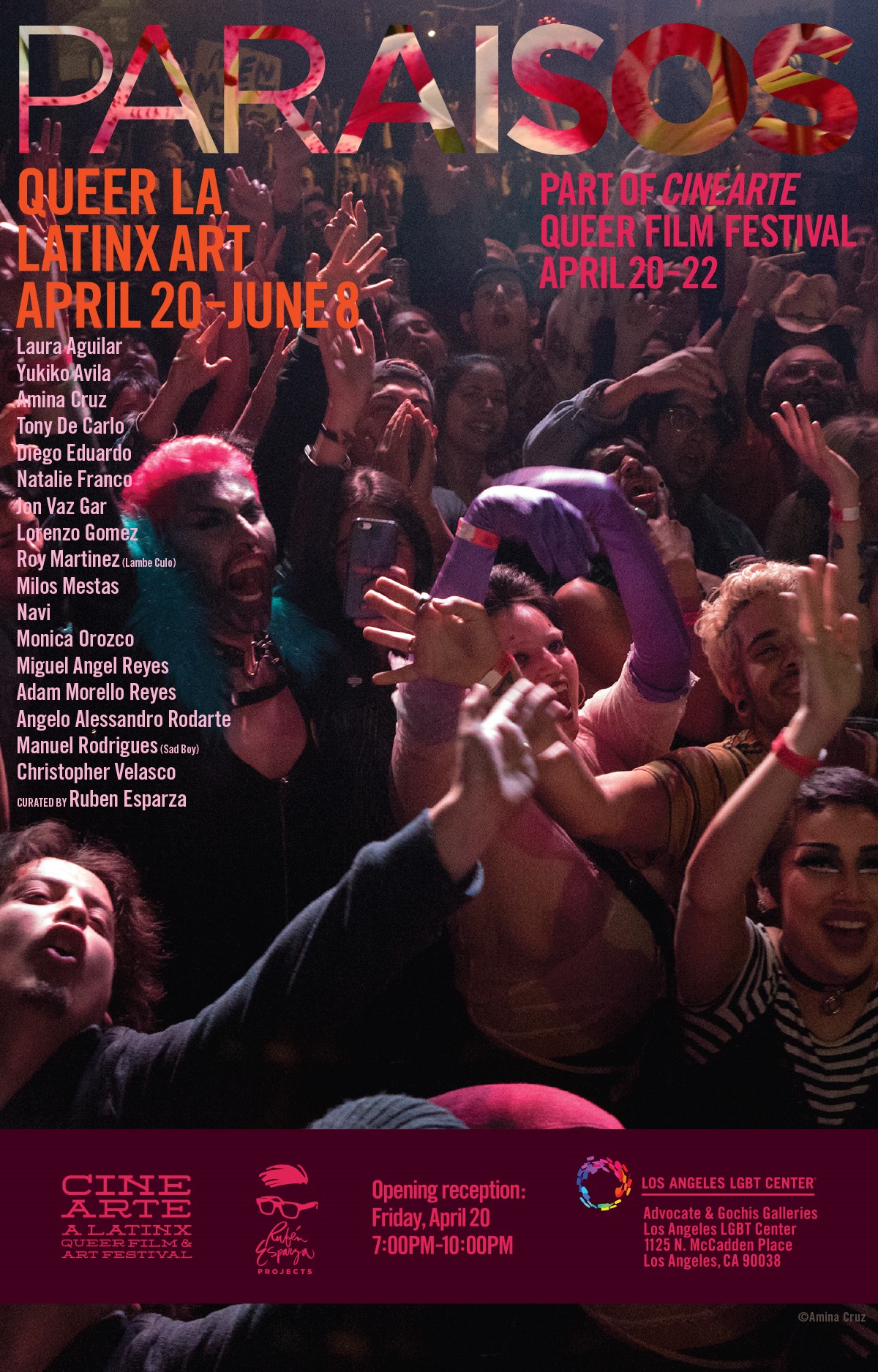 Please contact Curator directly with any questions. Rubén Esparza 323‐333‐5449
Past Exhibit
LA LATINX LGBTQ art exhibition curated Rubén Esparza: Here. There. Everywhere.
---
There is a thread that weaves, tugs, crosses and connects all Latinx people. It is a strong soulful link, which is indelible. Our lineage carries the rhythm of our varied cultures. Some of us are newcomers cutting new paths. Some of us here from centuries of colonization—our Spanish and Portuguese surnames cloaking our indigenous and African heritage. Our history is varied and tumultuous, but through common language we are adding to the American cultural narrative.
The work presented in this exhibition, Here. There. Everywhere., varies from formal paintings and drawings, to photography, to experimental work, including soft sculpture, impromptu performance, and culture mash-ups, all from the Queer Latinx perspective. The artists in this exhibition hail from diverse communities across the United States and beyond, calling California home. As Queer Latinx, we have a distinctive point of view. We share in a queer cultural awakening, and we are surging with desire to tell our stories.
---
Artists
Laura Aguilar is an American photographer. Her work focuses on the experiences of often marginalized people such as Queer, People of Color, and the obese, as well as the perception of her own body. Her work continues her efforts to challenge societal assumptions about beauty, offering an alternative to the often artificial depictions of women generated by advertising and media. wikipedia.org/wiki/Laura_Aguilar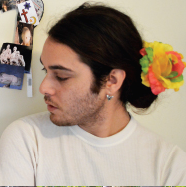 Marcel Alcala is a Los Angeles based artist born and raised in Santa Ana, Calif., and Huejucar-Jalisco, Mexico. He is a Queer Latinx artist focusing on painting, writing, sculpture, and performance. Marcel makes work about the current political climate of western society in which he dissects issues about white supremacy and its influence on capitalism and POC (People of Color). He writes and performs as a "Clown" talking about border politics, his Chicanx identity, gender non-conformity, technology, and the history of art. Marcel creates thought-provoking artworks and performances, he believes that with the accumulated energies of the viewer's and audience participation it will rush forward the take-down of the patriarchy. www.marcelalcala.co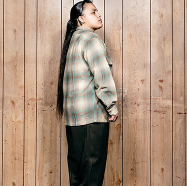 Maritza Amezcua is a Wilmas, Calif., based artist. She is a queer Latinx artist focusing on painting, and drawing. Her work depicts portraits of everyday people, the celebration of Latinx neighborhoods. Always with dignity and respect of family, culture, and bonds of friendship. instagram.com/crazyfoolarte/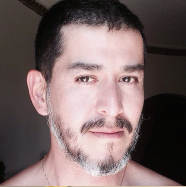 Enrique Castrejon is an Los Angeles based artists. He dissect and cuts appropriated images found in variety of media sources such as newspapers, magazines, advertisements, photographs, art books, photos, online imagery, etc. He reduces images to smaller identifiable geometric shapes, transforming this selected graphic imagery into quantified drawings mapped by measuring distances between points. The final results are written around the shapes creating an intricate explosive web of verifiable units. enriquecastrejon.com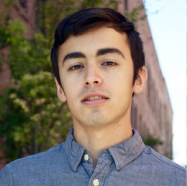 Diego Eduardo was raised against the lush backdrop of Maui, currently residing in Los Angeles. Art has been an ever-present outlet and impulse since childhood. Endlessly inspired by the 1960s, the cosmos, the natural world, and mythology, these themes often find their way into his work. Through his travels, Diego is charged and inspired to pursue an artful-life he always envisioned. diegoeduardo.com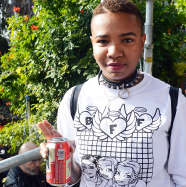 Cleonette Harris aka Cle Torres is a photographer running up and the west coast. A nightlife maven, creating themed raucous events celebrating Queer and POC tribes. Her images capture penetrating intimate moments, from explosive euphoria, hyper sexuality to deep reflective vignettes. cleonetteharris.com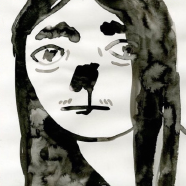 Carolina Hicks creates as means of coping with reality. She makes what she can from whatever items, moments, and spaces she collides against. Carolina is interested in decolonization of the self, acknowledging and healing from the different textures/scales of violence, and finding strength in vulnerability. Through her work, she aims to reshape her personal reality through emotional alchemy, or what she calls Pain Magic. Her form of resisting the terror of the white-supremacist capitalist-cishetero patriarchy is by publicly mourning – Carolina does this by creating art. subtleceiling.tumblr.com/about
Alex La Cruz's work reflects and exposes dichotomies both in nature and society. Ingrained in his photographs is the candid splendor of light and color set against the social solitude of American living. Most times using a single light source to capture the momentary and transient qualities of a specific moment in time. His work takes on a cinematic quality as space is designed through the frame. Anonymity contrasts palpable sentiment. His Series work as narratives where the progressive intimacy between photographer and subject is developed. Every image is connected to the whole as a story unfolds. Alex was born and raised in Puerto Rico and has lived in New York and now in Los Angeles. alexlacruz.com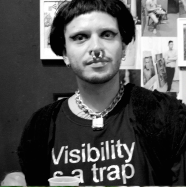 Roy Martinez aka Lambe Culo is a Xicanx, gender non-conforming, queer, marica, and visual artist. Originally from Chicago and Tejas with roots in Zacatecas, Mexico. Lambe Culo is now in Los Angeles finishing their MFA at Cal Arts. Their images on Instagram are often sexually provocative, challenging respectability politics at all turns. instagram.com/lambe_culo   lambeculo.com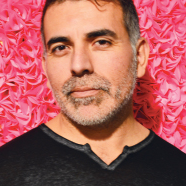 Miguel Angel Reyes is a Los Angeles based artist. Painter, muralist, printmaker and Illustrator. Miguel incorporates expressionist brushwork and a saturated palette in celebration of the classic Latin tradition. Miguel's accomplishments as a photographer informs the way he creates paintings and prints. When not working from life, Miguel begins by shooting his own photographs on the street, clubs, in studio and elsewhere. Whether working from life or photos, his pieces always create an intimate connection between subject and viewer. facebook.com/miguel.reyesillustrator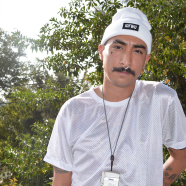 Manuel Rodrigues aka Sad Boy is a Los Angeles based artist and DJ, hailing from Oakland and now settled in Los Angeles. His photography documents his everyday life and that of the QPOC/LATINX communities and familia; with work ranging from caught intimate moments, nightlife to street photography. His love for life and music informs his work. He takes pride in knowing that he is documenting special moments of these often-not-seen rambunctious underground world(s).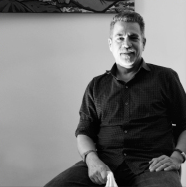 Joey Terrill is a Los Angeles-based queer Chicano artist with over five decades of producing work including paintings, drawings and publications. Rooted in a commitment to social justice issues, Terrill's work contests categories of Chicano and queer art and identity, consistently blurring the line between art, life, and activism. one.usc.edu/joey-terrill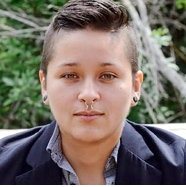 Rommy Torrico is an undocumented, brown, queer, non-binary migrant born in Iquique, Chile, currently living in the New York area. They head NOMADA Graphics & Multimedia, a small but mighty graphics design company specializing in designs for print and web. The company is firmly rooted in the ideals of social justice. Creating work that is bold, concise and to the point, eliciting a visceral response. Rommy has been involved in the (im)migrant rights struggle for several years and infuse much of their work with the stories their community shares and their own experiences connected to identity, status, love, sadness and home. Rommy is part of a grassroots initiative, the Collier County Neighborhood Stories Project, which believes in the strength of our communities. This email address is being protected from spambots. You need JavaScript enabled to view it.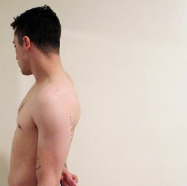 Luis Valencia is Los Angeles based artist. His work explores the emotions brought upon by depression, capturing melancholic and unexpected beauty in the imagery he creates. Luis works predominantly with oil paints, collage, drawing and photography. l-valencia.tumblr.com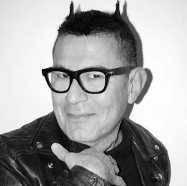 Ruben Esparza is an artist and independent curator based in West Hollywood. Esparza's practice spans painting, drawings and digital work, mixing it with elements of Conceptualism, ethnicity and Queer Culture. His curatorial work focuses on under-represented artists primarily in the queer and ethnic communities. His work is included as part of the permanent collections of the Los Angeles County Museum of Art, Museum of Contemporary Art San Diego, the Santa Barbara Museum, National Museum of Mexican Art, Chicago, Illinois, among others. He has created events and curated exhibitions across the United States, Latin America and Europe. Ruben is the founder and Lead Curator of the Queer Biennial anchored in West Hollywood, New York, Mexico, Miami, Paris, and Zürich. www.queerbiennial.com / www.rubenesparza.com